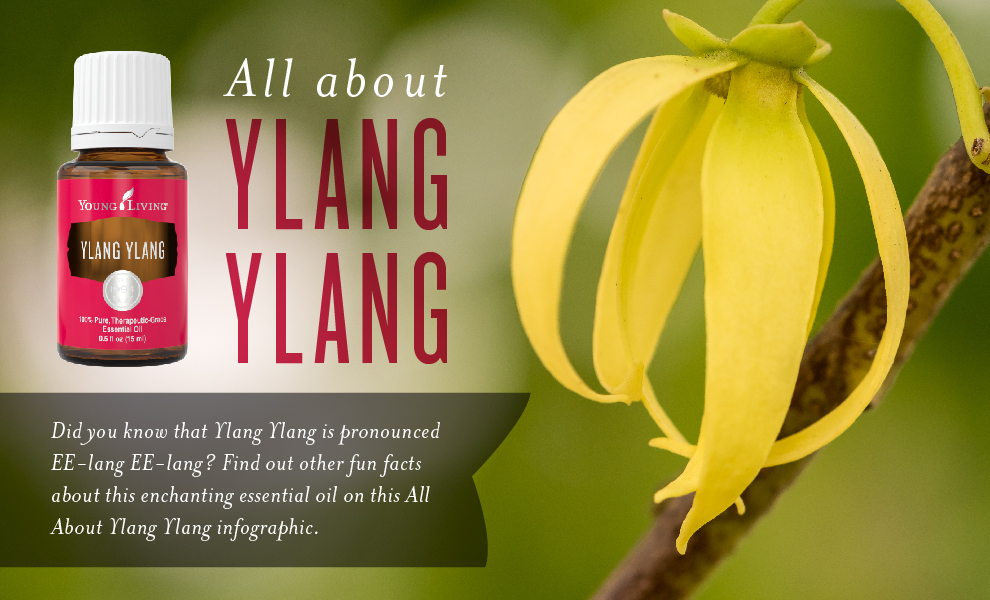 All About Ylang Ylang
Rub on your wrists and neck to leave a calming, floral fragrance you can smell throughout the day.
Use Ylang Ylang's moisturizing properties as part of your skin care regimen by adding the oil to a neutral lotion or non-comedogenic carrier oil.
Add a couple of drops to coconut oil for a deep-conditioning hair treatment that will leave hair smelling floral and sweet.
Put a few drops into a hot bath to unwind after a long day.

How to Use

Topical: Apply 2-4 drops directly to desired area. Dilution not required, except for the most sensitive skin. Use as needed. Aromatic: Diffuse up to 10 minutes 3 times daily. Caution: Keep out of reach of children. For external use only. Keep away from eyes and mucous membranes. If you are pregnant, nursing, taking medication, or have a medical condition, consult a health professional prior to use. Not intended for use during pregnancy. Not intended for children under the age of 6 without the advice of a health professional.
This floral favorite
traveled from lush, tropical forests just to be with you! It's the perfect way to usher in warmer springtime weather after the long winter months.
Get more usage tips
and fun facts about
Ylang Ylang essential oil
in this infographic.
Interested in learning how to get started with Young Living -