Premium Starter Kit
- GO HERE
Regular $400
Enhance Your Physical Wellness
Purify Your Home
The Premium Starter Kit with Dessert Mist $165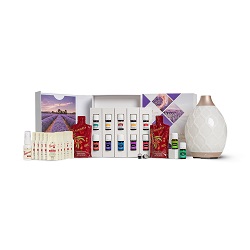 Premium Essential Oils Collection;

Lavender 5-ml
Peppermint Vitality™ 5-ml
Lemon Vitality™ 5-ml
Valor® 5-ml
Peace & Calming® 5-ml
Frankincense 5-ml
Thieves® Vitality™ 5-ml
Citrus Fresh™ Vitality 5-ml
Raven™ 5-ml
DiGize™ Vitality™ 5-ml
PanAway® 5-ml

Stress Away™ 5-ml
2 AromaGlide™ Roller Fitment
Thieves® Waterless Hand Purifier, 1 oz.
Thieves® Household Cleaner 1-oz. sample
2 NingXia Red® 2-oz. samples
Product Guide and Product Price List
Product Price List
Essential Oil Display Tray
Young Living Lifestyle Booklet
Essential Oils Magazine
Essential Edge News
Member Resources
• PSK with Dewdrop Diffuser, Item No. 26666, $165 (100 PV)
• PSK with Desert Mist Diffuser, Item No. 26669, $165 (100 PV)
• PSK with Rainstone Diffuser, Item No. 26655, $210 (100 PV)
• PSK with Aria Diffuser, Item No. 26656, $265 (100 PV)
Premium Starter Kit with Dewdrop Diffuser $165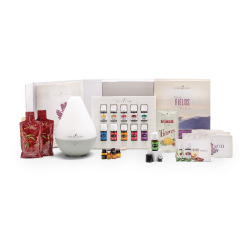 Premium Starter Kit with Rainstone Diffuser $205.00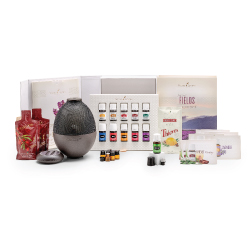 Premium Starter Kit with Aria Diffuser Kit
$260.00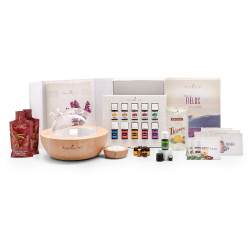 Premium Starter Kit CBD $165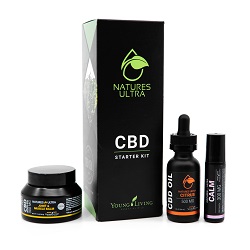 Your CBD Premium Starter Kit includes:
Calm CBD Roll-On, 300 mg
Citrus CBD Oil, 500 mg
CBD Muscle Rub, 300 mg
Getting Started with CBD brochure
Premium Starter Kit with Ningxia Red $135
Your NingXia Premium Starter Kit includes:
NingXia Red 2-pack
30 NingXia Red Singles (2 fl. oz. ea.)
NingXia Nitro
Essential Oil Magazine
Premium Starter Kit with Thieves $125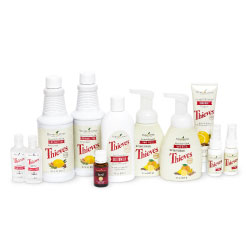 Your Premium Starter Kit includes:

Thieves® 15-ml
Thieves® AromaBright™ Toothpaste
Thieves® Fresh Essence Plus Mouthwash
2 Thieves® Household Cleaner
2 Thieves® Foaming Hand Soap
2 Thieves® Spray
2 Thieves® Waterless Hand Purifier
Essential Oil Magazine
Premium Starter Kit with Cool 2, Dark 1, Dark 4, Warm 2

Welcome Home Strter Kit $125

Your Welcome Home Starter Kit includes:

Frankincense, 5 ml
Lavender, 5 ml
Peppermint, 5 ml
Valor®, 5 ml
Grapefruit, 15 ml
Lemon, 15 ml
Lime, 15 ml
Tangerine, 15 ml
Wooden Vitality™ oil rack
Young Living Lifestyle booklet




Basic Starter Kit $35
24% discounts on all purchases after you order The Premuim Starter Kit
SIGN UP:
1.Young Living Wholesale Member ( membership is FREE)

2. It should have member checked off and Enroller ID and Sponsor ID should have 2640215. If not please enter in both spots and scroll down click continue.

3.Optional- Fill out your personal information and remember Young Living will never share it with anyone. For tax purpose Young Living ask for your social security number. If you make over $600/year selling Young Living products, you will receive a 1099 form in the mail, as is required by law.

4. Username, Password and Pin – Create your password and pin which you will use to log in to your account and order your oils.

5. Select your Premium Starter Kit. This is where you can specify which starter kit you would like. You also get to pick which diffuser you would like with your kit. You must sign up with one of these kits to become a Wholesale Member. You can also purchase other items at this time also.

6. Set up Essential Rewards Program (optional). As a Young Living wholesale member, you also have the option to join now or later. Essential Rewards points are accumulated that redeem for free products. Also cheaper flat rate on shipping when order via Essential Rewards.

7. Agree to Terms & Conditions.

8. Confirm your order. This is an IMPORTANT step at check out. To Confirm, the tool will log you in and it will show you your order again and it will make you enter payment information again.
Go Here or here
You will receive a gift from me and have access to our private Facebook group!