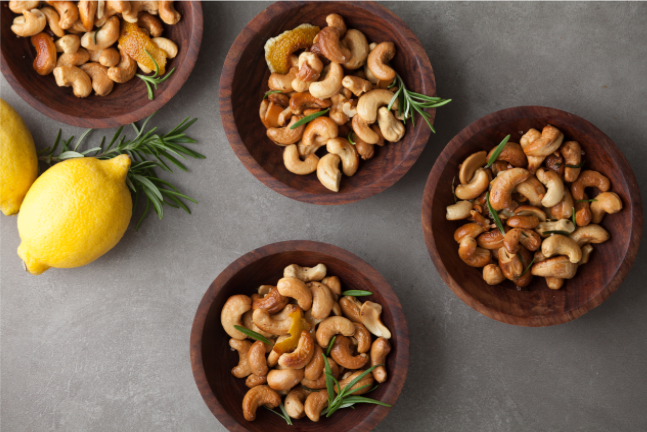 Warm Rosemary-Lemon Cashews Recipe
16 ounces raw cashews

2 tablespoons extra virgin olive oil

3 sprigs fresh rosemary, leaves removed

The peel of 1 lemon, pith removed

4 drops Rosemary Vitality

2 drops Lemon Vitality

¾ teaspoon coarse sea salt
Preheat the oven to 375 degrees F.

Place the nuts on a baking sheet and roast for about 8–10 minutes, until warm and lightly golden.

In the meantime, warm the olive oil, fresh rosemary, and lemon zest in a small skillet over medium heat until it begins to sizzle and smells fragrant. Add the roasted cashews and stir to coat completely.

Remove from heat and stir in the Rosemary Vitality, Lemon Vitality, and salt. Serve warm.