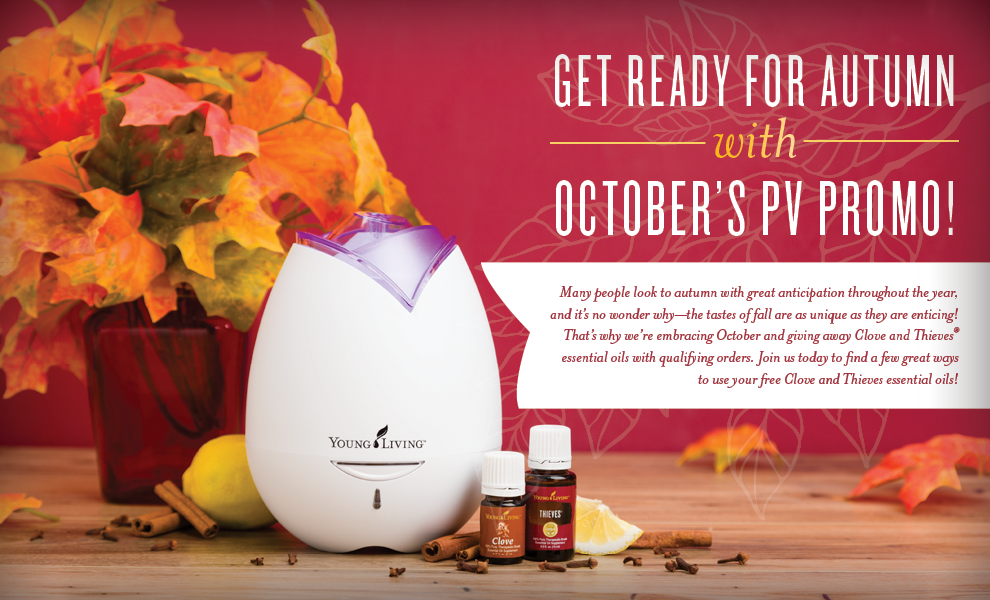 Home Diffuser, Cloves and Thieves
Clove
Clove essential oil is distilled from the same rich, spicy cloves that have been used in cooking and baking for thousands of years. Clove essential oil promotes a healthy immune response and may support overall wellness, making it an important part of our Thieves, ImmuPower™, Inner Defense™, and Longevity™ formulas.*
Combine Clove with Lemon, Cinnamon Bark, and Nutmeg essential oils in homemade cider or wassail recipes.

Substitute sparing amounts of Clove essential oil for the ground spice in cooking recipes.

Add a drop of Clove to a warm bowl of oatmeal for a tasty addition to your breakfast
Thieves
Thieves essential oil blend delivers the naturally occurring constituents limonene, eugenol, and eucalyptol and may contribute to overall wellness when taken as a dietary supplement.* Try adding one or more of these uses to your wellness regimen:
Add 2–4 drops of Thieves to a vegetarian gel capsule and swallow with water.

Add 1 drop Thieves and 2 drops Orange essential oil to your favorite beverage as a refreshing flavor addition.

Add 1 drop to a cup of warm water, herbal tea, or other hot drink to add a spicy zing.