Young Living Essenetial Oils
These are used external, internal and in the diffuser.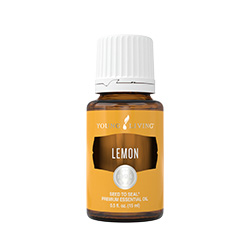 Lemon (Citrus limon)
essential oil includes the naturally occurring constituent limonene. Lemon may also be used to enhance the flavor of foods. Use 1–2 drops to remove gum, oil, grease spots, glue or adhesive, and crayon from most surfaces.
Combine 2–3 drops with water in a spray bottle to help cleanse and sanitize surfaces.
Place a drop on oily skin or blemishes to help balance oil glands and minimize oil production.
Add to water or a smoothie for a refreshing pick-me-up.
Diffuse to help replenish your mind, body, and spirit.
Place a few drops on a cotton ball and put in the refrigerator or trash can to help eliminate odors.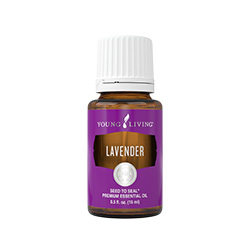 Lavender (Lavandula angustifolia)
has a sweet, floral aroma that is soothing and refreshing. Lavender's aroma is great for relaxing and winding down before bedtime; add to bath or diffuse to create a calming and comforting environment. Lavender essential oil may compliment your favorite shampoos, lotions and skin care products. Because it is the most versatile of all essential oils, no home should be without it.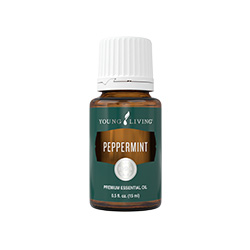 Peppermint (Mentha piperita)
is one of the oldest and most highly regarded herbs for supporting normal digestion, including promoting healthy intestinal function and gastrointestinal system comfort.
Thieves is my favorite!!
.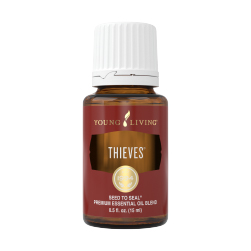 Thieves®
essential oil blend was inspired by the legend of four 15th-century French thieves who formulated a special aromatic combination composed of clove, rosemary, and other botanicals they used while robbing the dead and dying. Young Living's one-of-a-kind Thieves blend, crafted in the spirit of that legendary combination, can be found in all of our Thieves products. When taken internally, Thieves supports healthy immune function*, and it includes Eucalyptus radiata essential oil, which may help maintain a healthy respiratory system.* When taken as a dietary supplement,
Order Here or Enter 2640215 on both Sponsor Id & Enroller Id