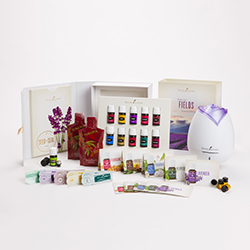 Premium Stater Kit $150.00
Extended through August 31!
O
rder Your Essential Oils
Light the Fire Promotion!
Now through August 31, major discount of 10 percent off Premium Starter Kits for existing members and a $10 discount for all new members! Better still, there is no limit for existing members—so order as many as you'd like! Please note that this offer does not include Aria or NingXia Red versions of the Premium Starter Kits.
Your Premium Starter Kit Includes:
Home Diffuser
Premium Essential Oils Collection;
Lavender 5-ml
Peppermint 5-ml
Lemon 5-ml
Copaiba 5-ml
Frankincense 5-ml
Thieves® 5-ml
Purification® 5-ml
R.C.™ 5-ml
DiGize™ 5-ml
PanAway® 5-ml
Stress Away™ 5-ml
AromaGlide™ Roller Fitment
10 Sample Packets
10 Love It? Share It! Sample Business Cards
10 Love It? Share It! Sample Oil Bottles
2 NingXia Red® 2-oz. samples
Product Guide and Product Price List
Essential Oil Magazine
Essential EdgeMember Resources
Sign up and I will send you an Essential Oils Pocket Reference Book for FREE!!


OR